25/07/2022
If you see someone struggling in the water this summer, Make the Right Call, Call 999 – Respect The Water'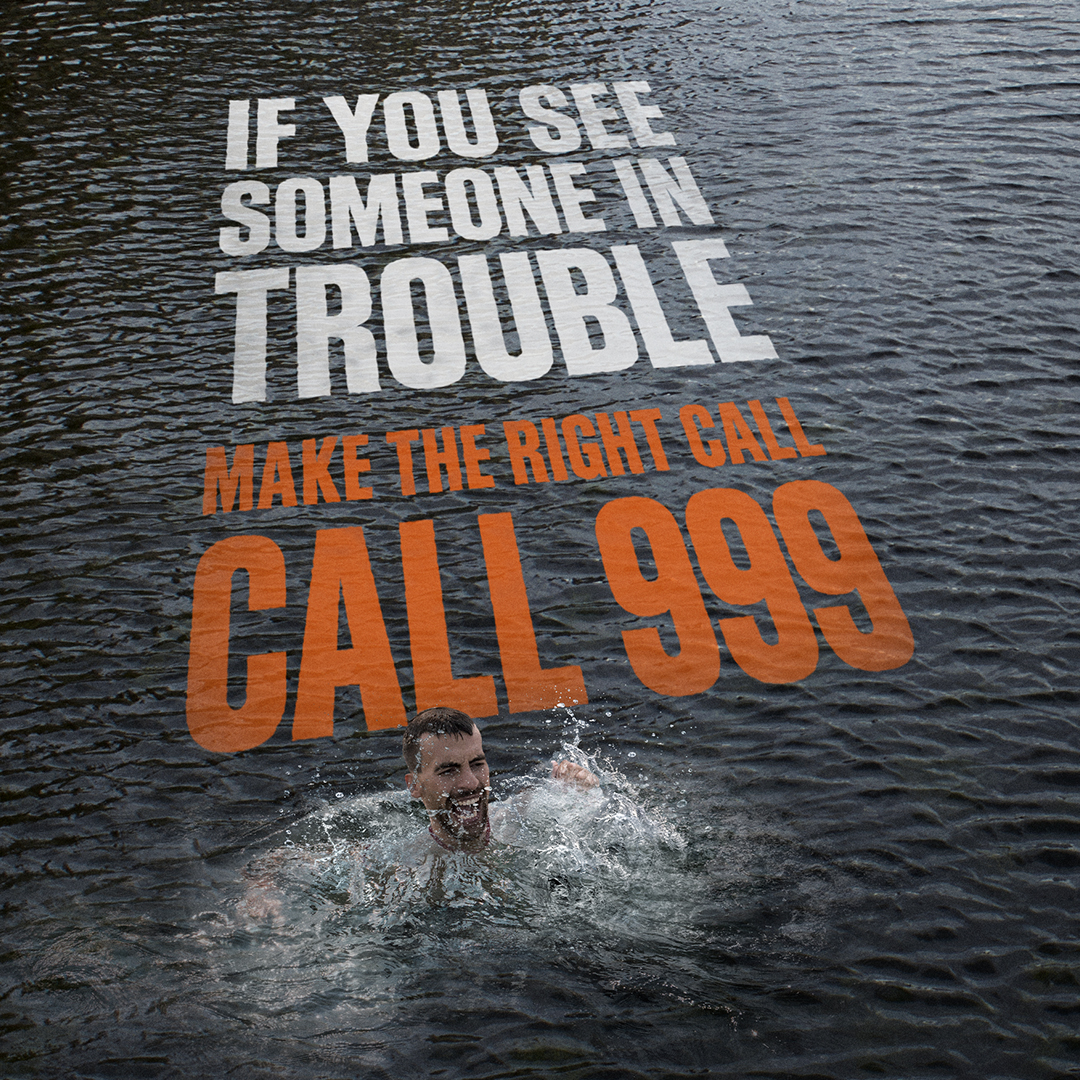 The key campaign advice is:

• Call 999 – ask for Fire & Rescue if  inland or the Coastguard
if by the sea

• Tell the struggling person to try to float on their back

• Throw them something that floats
That is the advice from the National Water Safety Forum (NWSF) which is today responding to the UN's global World Drowning Prevention Day to launch the UK's largest ever drowning prevention campaign, #RespectTheWater. 
The film featured in the campaign, is being widely aired across the UK today and over the next few weeks.
The Forum's aim is to halve by 2026 the number of people in the UK who accidentally die in the water each year.
• 277 people accidentally drowned in 2021 in UK, with 47% of these deaths in the 3 summer months; July worst       month (Source: WAID)
• Significant majority - 62% - drowned inland, especially in rivers, lakes & canals
• Multiple interviewees including case studies from Nottingham, Newcastle-upon-Tyne & Hastings
• Events in Wales, Scotland, Belfast, Manchester, London, Birmingham, Worcester & Gloucester


Sadly,this summer has already seen several high-profile cases of people drowning after going into water to cool off in the soaring temperatures.

277 people accidentally drowned in 2021 in the UK. Almost half of these - 130 - were in the three summer months, including 63 last July alone.

Contrary perhaps to popular imagination, most accidental drownings occur inland: 168 or 62% in 2021. With all UK schools now out for summer, rivers, lakes, canals, flooded quarries and reservoirs are set to get increasingly busy, though many are perhaps unaware of the dangers that these cold, freshwater settings can pose, even when air temperatures are very high.

While a large number of people (81) accidentally drowned at the beach or on the coast, at 29% of all such fatalities, this is less than half of the number that drowned inland.

83% of all last year's fatalities were men.

The Forum is an umbrella group of over 50 organisations that have united for the first time this summer to launch the campaign on the UN's global World Drowning Prevention Day. They include the Royal National Lifeboat Institution (RNLI), HM Coastguard (HMCG), National Fire Chiefs Council (NFCC) Royal Society for Prevention of Accidents (RoSPA), Royal Lifesaving Society (RLSS), Canal & River Trust, Mineral Products Association, Swim England, Water Safety Scotland (WSS), Water Safety Wales (WSW) and many more.


Campaign website: Make the Right Call, Call 999 – Respect The Water
Read More >
---